演講摘要
<<< Dr. Wen Ryan >>>
Following over thirty years of rapid development, the value of biologics in healthcare has been unequivocally recognized. Owing to the human origin of biologics and their molecular complexities, many critical attributes of biologics and their associated quality standards have been a common interest between the biopharmaceutical industry and regulatory authorities worldwide. With maturing manufacturing technologies and ever more sophisticated analytical methods, key molecular attributes of biologics and their quality implications have been broadly elucidated. As such, the concept of Quality by Design (QbD) has emerged as an important guiding principle for biologics development. The two-part presentations explore practical aspects of applying QbD in the commercialization of biologics – including technical feasibility, regulatory compliance, and investment rationale. Part I of the presentation focuses on the foundation of QbD with respect to life cycle knowledge management, i.e., comparability research. Part II of the presentation explores the essence of process validation with a special emphasis on the concept of continuous process performance verification (PPV).
<<< Mr. Bin Wang >>>
Quality by Design (QbD) is a FDA initiative that in exchange for more process knowledge, understanding and definition at time approval allows changes to a marketed manufacturing process within the FDA approved Design Space. However, many implementation details are still being worked out. This talk will lay out the principles of QbD approach as it relates to bioprocess unit operations and proposes a vendor approach to assisting biopharmaceutical manufacturers with their QbD filing for ultrafiltration and virus filtration. It describes an approach to parameters selection, knowledge base and case studies. This talk will also present how to do low-risk scaling of normal flow filtration and ultrafiltration Processes.
---
講師簡介
<<< Dr. Wen Ryan >>>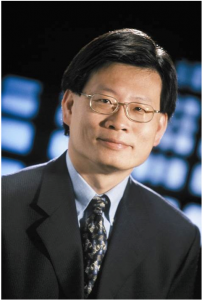 Dr. Wen Ryan has been a biotechnology practitioner with over 25 years of industrial experience. Most recently Dr. Ryan was an Executive Advisor/Vice President at a development stage biotech company Livzon Mabpharm Inc. in China (January 2015 to December 2018), a role in which he focused on Biologics CMC management and technical operations. Prior to this, Dr. Ryan held several senior positions at Amgen, including Executive Director, Global Biosimilars Operations (January 2011 to December 2014) where he was responsible for all aspects of Technical Operations for the commercialization of biosimilar products, and Executive Director, Operations Therapeutic Area Head (March 2008 to January 2011) where he oversaw strategic development of product portfolios in Bone Health and Inflammation therapeutic areas covering Enbrel®, Prolia®, XGEVA™, etc. Previously, he was also a Director, Global Operations Leader (June 2006 to July 2009) and a Director, Plant Manager, Clinical & Commercial Manufacturing (March 2004 to June 2006). Before this, he was Vice President, Operations at Symbigene, Inc., and Vice President, Technical Operations at Medarex Inc. Dr. Ryan holds BS and PhD degrees in Chemical Engineering. He has authored and co-authored numerous publications on biotechnology.
<<< Mr. Bin Wang >>>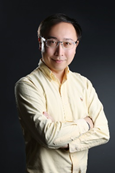 Mr. Wang Bin is the Head of Asia Biomanufacturing Engineer team in Merck Life Science, wherein he leads a strong globally networked team to support Merck Life Science's process and application support activities covering process development, scale-up, design, implementation and trouble-shooting. He has been intimately involved with biopharmaceutical processes for over 17 years, the last 13 being at Merck Life Science Asia and USA. Mr. Wang Bin is recognized as a technical expert and is actively involved in real world purification applications across a wide spectrum of pharmaceutical Processes. He is the lecturer of Separation course in East China University of Science and Technology and used to be the lecturer of Peking University's IPEM Master's degree program. He is also the Singapore WDA qualified trainer responsible for Asia key customer training. He has served as the speaker, chairman and panel discussion moderator in several international academic conferences including conferences organized by ACS/IBC/BIT/DCVMN/VacChina/WVC/Affinity etc.
---
時間表
第一天 (4月2日)
08:30-09:00   報到
09:00-10:20   Part I – Quality by Design – Application Through Comparability Research (1) / Dr. Wen Ryan (阮文博士)
10:20-10:40   休息
10:40-12:00   Part I – Quality by Design – Application Through Comparability Research (2) / Dr. Wen Ryan (阮文博士)
12:00-13:00   午餐
13:00-14:20   Quality by Design & Process Scale Up of Ultrafiltration and Virus filtration (1) / Mr. Bin Wang (王斌先生)
14:20-14:40   休息
14:40-16:00   Quality by Design & Process Scale Up of Ultrafiltration and Virus filtration (2) / Mr. Bin Wang (王斌先生)
第二天 (4月3日)
08:30-09:00   報到
09:00-10:20   Part II – Quality by Design – Application Through Continuous Process Performance Verification (1) / Dr. Wen Ryan (阮文博士)
10:20-10:40   休息
10:40-12:00   Part II – Quality by Design – Application Through Continuous Process Performance Verification (2) / Dr. Wen Ryan (阮文博士)
價格
2,000元/人
---
常見問題
1.指導單位:經濟部技術處
2.主辦單位:財團法人工業技術研究院、Merck
3.舉辦地點:工業技術研究院光復院區一館六樓601室
4.舉辦地址:新竹市光復路二段321號
5.招生名額:10-30人
6.報名費用:2,000元/人
7.報名截止日:2019-04-01
8.課程洽詢:工研院生醫所范小姐 / MTBCatITRI@itri.org.tw / 03-5743989
貼心提醒
1.僅接受網路線上報名,恕不受理現場報名與繳費,敬請事先完成報名繳費手續為荷。
2.可使用ATM轉帳與信用卡方式付款。
3.繳費方式選擇「ATM轉帳」者,系統將給您一組轉帳帳號「銀行代號、轉帳帳號」,但此帳號只提供本課程轉帳使用, 各別學員轉帳請使用不同轉帳帳號!!
4.繳費方式選擇「信用卡」者,直到顯示「您已完成報名手續」為止,才確實完成繳費。
5.為尊重講師之智慧財產權益,恕無法提供課程講義電子檔。
6.主辦單位得視情況保留變動講師、議程變更之權利。
7.若原報名者因故不克參加,但欲更換他人參加,敬請於開課前二日通知。
8.上課前三日(含)若因故退訓,將退還80%課程費用,課程開課後恕不退費或轉課。
9.為確保您的上課權益,報名後若未收到任何回覆,敬請來電洽詢方完成報名。