演講摘要
Biotherapeutics are complex sets of molecules with numerous routes of both chemical and physical instability, which can manifest from development to manufacturing. Addressing these instabilities is a great challenge, because of the complexity of the biotherapeutics themselves, the mechanisms of instability, and the approaches to solve them.
This course addresses those challenges, focusing on mechanisms of protein degradation, global strategy for biopharmaceutical development for both IV and SC dosage forms, and how to navigate the entire process from pre-formulation to late stage formulation development.  There will be real case studies on how to detect and manage protein aggregation during process and formulation development as well as proper integration of formulation and delivery device.  Finally, the last part of this course will be devoted to regulatory aspect of biopharmaceutical product development, including how to implement Quality by Design (QbD) during formulation development and current expectations for analysis of critical quality attributes like protein aggregates and subvisible particles.

---
講師簡介
<<< Danny K. Chou, PharmD, PhD, President, Compassion BioSolution, LLC. >>>
周可乘博士/ Compassion BioSolution創辦人 (CV of Dr. Chou)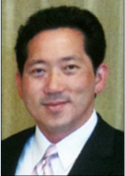 Dr. Danny K. Chou is a biopharmaceutical industry veteran with expertise in biopharmaceutical characterization, formulation development, and emerging technologies for protein aggregate/subvisible particle analysis. Currently, Dr. Chou is the Founder and President of Compassion BioSolution, a biopharmaceutical consultancy and Contract Development Service provider that serves clients throughout the world. Dr. Chou has over 20 years of experience in the pharmaceutical industry, both as a pharmacist and pharmaceutical scientist.  Over the past 15 years he has led the development of formulations for numerous therapeutic modalities ranging from peptides, growth factors, mAbs, ADCs, and bispecific antibodies.  Prior to starting Compassion BioSolution, Dr. Chou was a Senior Scientist and Group Leader at Gilead Sciences, where he successfully converted IV formulations of monoclonal antibodies to high concentration formulations that are more stable and can be easily administered by subcutaneous injection.  Prior to this, Danny was employed by Genzyme and Amgen, where he played critical roles in drug product process development, manufacturing technical support, and pharmaceutical development.  Since founding Compassion BioSolution, Danny has developed stable pharmaceutical dosage form for clients ranging from small start-up biopharmaceutical companies to Fortune 500 pharmaceutical companies. Danny received his PhD from the University of Colorado Center for Pharmaceutical Biotechnology under a NIH Fellowship and his PharmD and MBA from the University of Florida.
---
 時間表


價格
2,000元/人
---
常見問題
1.指導單位:經濟部技術處
2.主辦單位:財團法人工業技術研究院
3.舉辦地點:工業技術研究院光復院區一館八樓804室
4.舉辦地址:新竹市光復路二段321號
5.招生名額:40人
6.報名費用:2,000元/人
7.課程洽詢:工研院生醫所范小姐 / [email protected] / 03-5743989
貼心提醒
1.僅接受網路線上報名,恕不受理現場報名與繳費,敬請事先完成報名繳費手續為荷。
2.可使用ATM轉帳與信用卡方式付款。
3.繳費方式選擇「ATM轉帳」者,系統將給您一組轉帳帳號「銀行代號、轉帳帳號」,但此帳號只提供本課程轉帳使用, 各別學員轉帳請使用不同轉帳帳號!!
4.繳費方式選擇「信用卡」者,直到顯示「您已完成報名手續」為止,才確實完成繳費。
5.為尊重講師之智慧財產權益,恕無法提供課程電子檔。
6.主辦單位得視情況保留變動講師、議程變更之權利。
7.若原報名者因故不克參加,但欲更換他人參加,敬請於開課前二日通知。
8.上課前三日(含)若因故退訓,將退還80%課程費用,課程開課後恕不退費或轉課。
9.為確保您的上課權益,報名後若未收到任何回覆,敬請來電洽詢方完成報名。